According to Airbnb, more and more tourists in Thailand are opting for "off the beaten path" destinations, which benefits the environment and local economies.
The usual main tourist destinations of Thailand are places with international airports – Bangkok, Chiang Mai, Koh Samui and Phuket. According to Airbnb, more and more tourists are venturing out of these hubs and into "lesser-known" destinations such as Koh Lanta, Trat, Pai and Cha-Am.
Koh Lanta
Koh Lanta is surprisingly easy and quick to get to. First, take a short flight from wherever you are to Krabi Airport. Then, take a minibus to the pier and take a 15-minute speedboat ride to the island. The transfer takes less than 90 minutes.
If you have more time and a tighter budget, a more scenic option is to take a ferry to Koh Lanta. Upon arrival at Krabi Airport, book a public minibus to Koh Lanta. The minibus will take you to Krabi town and wait for the ferry to the island. Depending on the wait in Krabi town, the total transfer time is approximately three to six hours.
Trat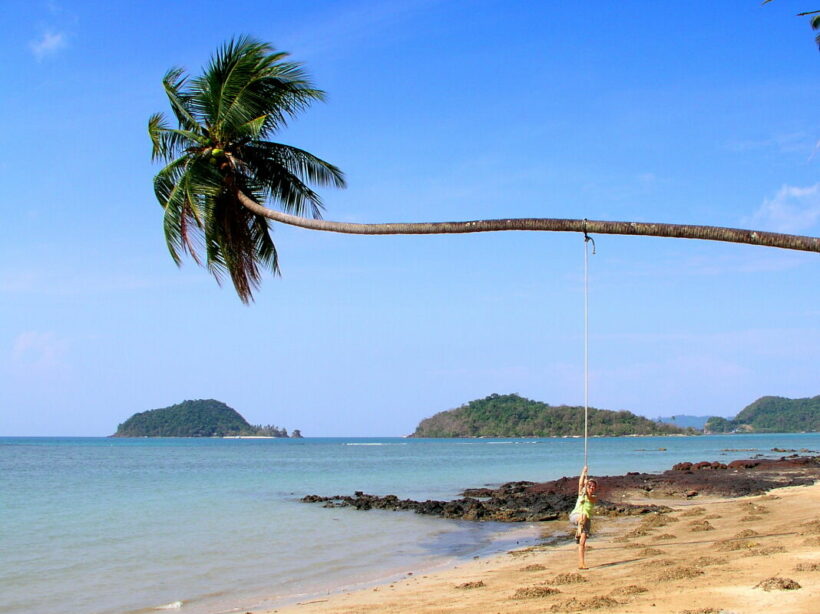 Trat in eastern Thailand is home to over 50 islands, the three most popular being Koh Chang, Koh Kood and Koh Mak. Trat has it all: beaches, diving, rich history, wildlife and waterfalls. Bordering Cambodia, Trat is also a convenient transit point to the Cambodian resort town of Sihanoukville.
You can fly to Trat airport from Bangkok, but the flights are quite expensive and only leave Bangkok a few times a day. The most popular and cheapest option is to take a bus. The bus ride from Mochit to Bangkok takes five hours 27 minutes and costs less than 300 baht (8.23 USD).
Pay
Pai is a well-known "hippie paradise" located in the mountains of Mae Hong Son province in northern Thailand. The area is rich in culture, scenery, rice paddies and waterfalls and is perfect for a laid back getaway.
To get there, fly to Chiang Mai Airport. Take a cheap minivan from Chiang Mai to Pai. It takes about three hours and tickets cost 150 baht (4.11 USD) each way and you can take up to 20 kilograms of luggage. The journey is not for the faint hearted, there are 762 turns in the road and the drivers go fast. It has been known to make people car sick, so be sure to buy some motion sickness tablets (Ya Mao Rot) from 7-Eleven or any pharmacy before travelling.
Cha-am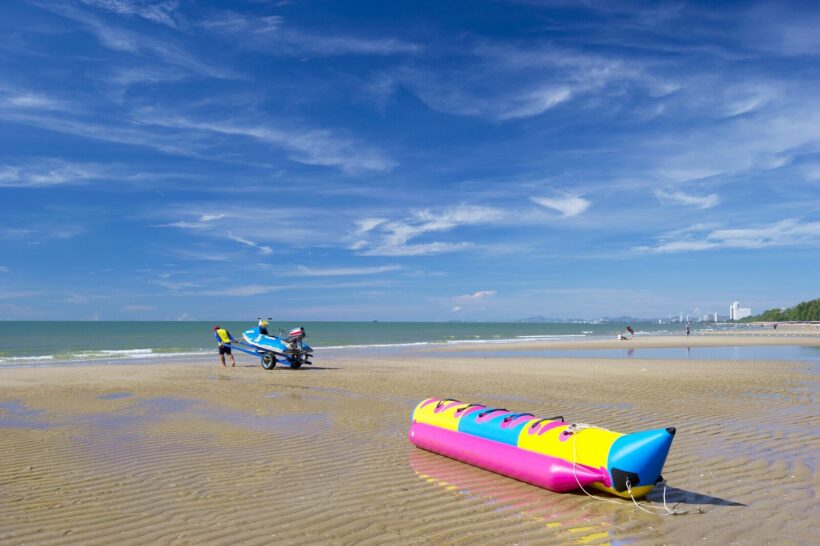 Cha-am is a beach destination in the province of Phetchaburi in western Thailand, ideal for a getaway from Bangkok. Only two hours and twenty minutes from the capital, the trip is easily done by car, motorbike, bus, train or taxi. Cha-am is located 20 kilometers north of Hua Hin.
For tourists who frequent Thailand often, these destinations may not seem super rural. If you are looking for more adventure, explore the vast region of northeast Thailand aka "Isaan".
Another unexplored destination is the province of Trang in southern Thailand. Trang is home to ecotourism, beaches, islands, mountains and a rich culture. You can fly there. To experience the rural lifestyle of Trang, stay a few days at a homestay in Ban Lam Khanun.
The hosts will take you kayaking, give you fruits you've never seen before, take you to see traditional dance and puppet shows, and teach you how the village generates electricity from hydroelectricity. The hosts will also take you on a food tour of Trang town, which is a 30-minute drive from Ban Lam Khanun village.
Another special place for a scenic adventure is Phetchabun Province in north-central Thailand. Phetchabun is at the meeting point between the north, the center and the northeast of Thailand. It's largely unexplored by tourists — but the mountains, ancient ruins, waterfalls, and national parks make it a tranquil getaway. You can take buses to Phetchabun, but to explore you will need to rent a car.
SOURCE: Daily Travel Media