Popular tourist destinations in Southeast Asia and the Pacific are starting to reopen their borders to international visitors, with measures in place to try to minimize the risk of further outbreaks.
Key points:
COVID closures have devastated tourism in Asia-Pacific
Trials have started to allow tourists to visit with limits
Experts warn there are risks of reopening
Thailand has already experimented by reopening its largest island, Phuket, to foreign tourists as a "sandbox," and Vietnam plans to do the same by allowing international visitors to visit Phu Quoc Island, starting next month.
Places like Fiji and Indonesia have announced plans to reopen their borders to foreigners by November.
Meanwhile, after a devastating wave of infections that lasted more than two months, Indonesia has started to ease restrictions on local tourists on its most popular island, Bali, in a bid to also host tours. international.
Balinese local Rezuwana Burrhan said seeing visitors was refreshing after months of tight travel restrictions.
"At first it was like a ghost town," she said.
"But now it's like everyone is trying to start their life over, especially in the Kuta area.
While Bali remains under some restrictions, popular tourist spots like Kuta Beach, Tanah Lot Temple, and Sangeh Monkey Forest are now open to locals.
To be allowed entry, visitors must be fully vaccinated and have their certificates stored in a digital app.
In some places, like Tanah Lot Temple, QR codes are used to check if people meet the requirements before entering.
Ms Burrhan said the new security measures gave local communities a sense of security.
"It's still the lockdown, but not as strict as it used to be. Now the beach can open and public places can operate almost as usual," she said.
Ms Burrhan said she was excited, but cautious of further disruption.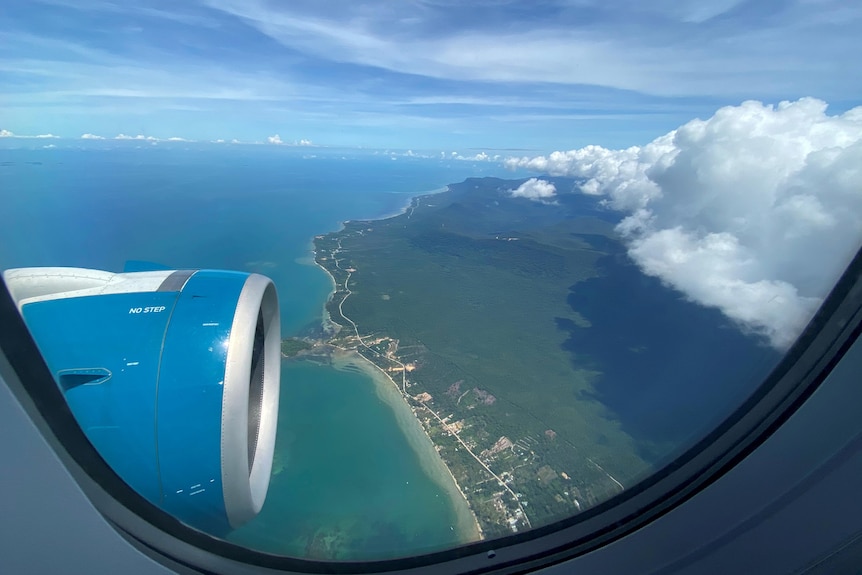 "Especially those who work in tourism, we want everything to be open," she said.
"But we are afraid that if we open these doors, another epidemic will occur and it will be another year or two years of the same situation.
"We need to eat, but we don't want the coronavirus to stay here longer than it needs."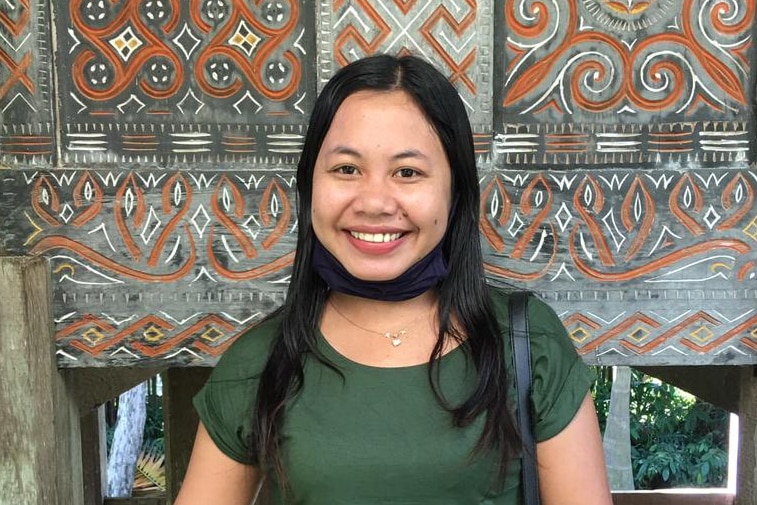 Ni Luh Ekayani, who passes by Caca, worked as a tour guide for French travelers to Bali before the pandemic.
She and her father both lost their livelihoods during the pandemic due to the lack of foreign tourists.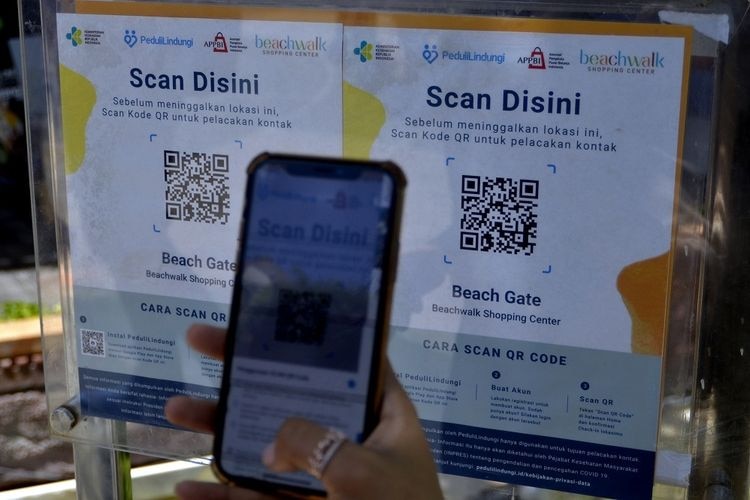 But with the return to normal, Caca hoped to be able to work in the tourism sector again.
Foreigners are expected to be allowed to return from November, once 70% of the local population has been vaccinated.
"I am very happy and hope that foreign tourists can come on vacation to Bali very soon."
Thailand's "sandbox" model for international tourism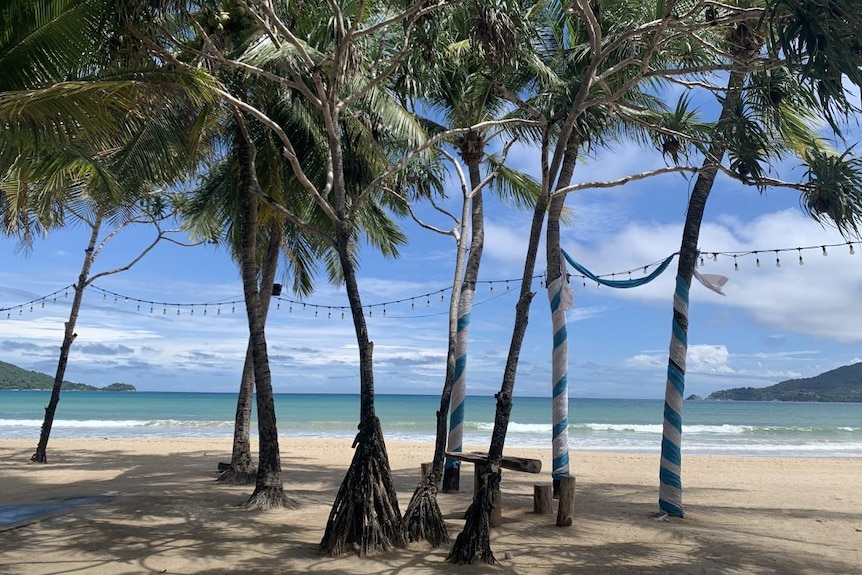 After a false start in July, the Phuket Sandbox Program is in full swing, emerging as a model of international tourism for other countries in the region.
Under this program, foreign travelers must stay in Phuket for 14 days before being allowed to venture elsewhere in the country.
They must be fully vaccinated, test negative within 72 hours of arriving in Phuket, and perform three tests during their 14 day period in the "sandbox".
The program sparked controversy days after its launch due to a surge in COVID-19 cases, but it was instrumental in reviving Thailand's tourism industry.
"For 15 months we had no international tourists in Phuket – like everywhere in the world it was really a challenge," said Daniel Meury, General Manager of Andara Resort near Kamala Beach in Phuket. .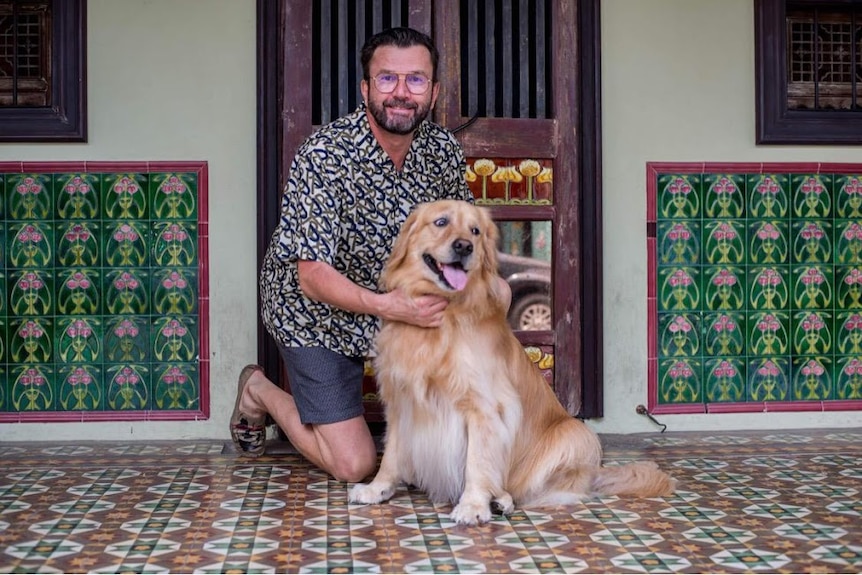 "We had to lay off staff. We had a much smaller workforce.
"Now at least we have guests, we have income and that obviously helps the economy a lot – thanks to the sandbox program."
But despite the relief, it was not a quick fix. Hotels are not full and some are at 50% capacity, he said.
Given the risk of further outbreaks, Mr Meury said he appreciated the importance of slowly reopening.
"It's a good way to start, because we're talking about big countries with a lot of people, so you can't just open up the whole country," he said.
"But to do it in a bubble like this, I think it works great for everyone."
The Thai government is now planning to reopen the backpacker paradise of northern Chiang Mai and the resorts of Pattaya, Cha Am and Hua Hin to international visitors from October 1 on a similar model to Phuket.
Chiang Rai, Koh Chang and Koh Kood are expected to follow later this month and Bangkok will reopen in November.
New epidemics pose a significant risk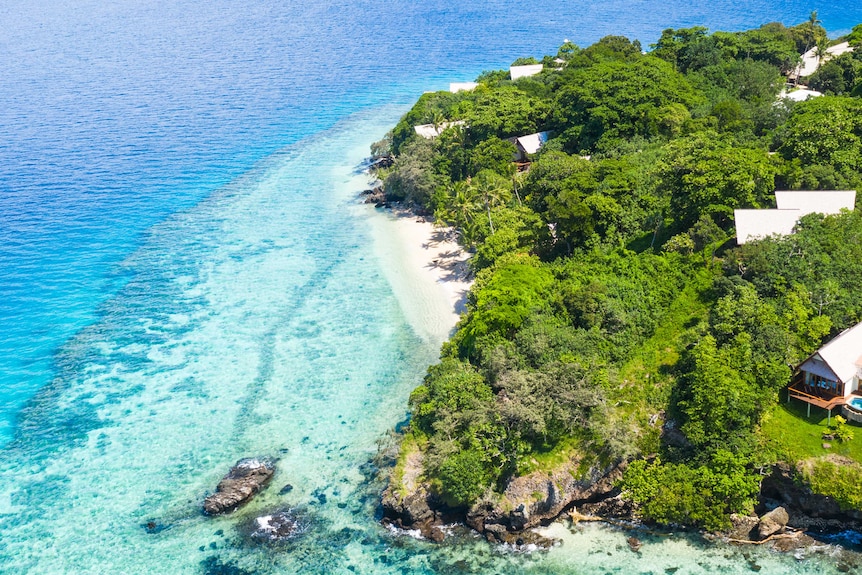 Tourism is a crucial industry for many economies in Southeast Asia.
In 2019, tourism accounted for over 20% of Thailand's GDP, 10% of Vietnam's, and over 6% of Indonesia.
In the Pacific, these numbers were even higher.
Fiji's tourism industry contributed almost 40% of its GDP in 2019, while in Vanuatu the figure stands at almost 50%.
Despite the economic benefits of the opening, Australian National University infectious disease specialist Sanjaya Senanayake warned there were dangers.
"When you open your borders, you will let people with COVID into the country," he said, highlighting the continuing risk of larger outbreaks and subsequent strains on local health sectors.
But he acknowledged the devastating impact of the pandemic on the livelihoods of those living in countries that depend on tourism.
"You have to be pragmatic. In developing countries [it's a fine] balance between the establishment of public health processes and the functioning of the economy, "he said.
"It will be a combination of strategies to deal with an influx of people from abroad."
Loading